Finally after 3 weeks of waiting (those who know me will testify I'm not good at patience!) my yummy yarn has arrived. Here it is in its full woolly glory.....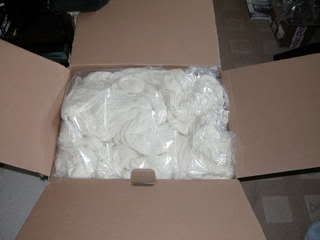 In the box!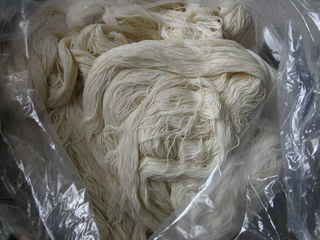 Open the bag... My that's a lot of sock yarn!
On the floor... looks like a giant jelly fish!
I CANNOT wait to get started on this, the yarn is going in for soaking tonight and I'll be dyeing all day tomorrow - hopefully I'll have pics and the finished skeins up on my
etsy site
by Monday.